Grupo Quiropráctico Atlas provides personalized chiropractic care of quality. Our goal is to eliminate your pain to help you to return to your daily activities.
Whether you are an athlete, a professional, a pregnant woman or a child, the care you will receive will be adapted to their needs, benefiting from a well-being and long life.
The doctors in Grupo Quiropráctico Atlas provides a personalized chiropractic care. Our goal is to eliminate the cause of the pain to help the patient come back to a normal life. Whether you are an athlete, a professional worker, a pregnant woman or a child, the care you will receive will be
adapted to your needs.

ACTIVA TU VIDA
MEET THE TEAM OF GRUPO QUIROPRÁCTICO ATLAS – MEDELLÍN
Your chiropractic care is not provided by a machine or an assistant. In every appointment, you´ll met the doctor personally 20 to 60 minutes.
CONSTANT HOUARD
Doctor Constant Houard, originally from Lille (North of France), studied at the Franco-European Institute of Chiropractic (IFEC) located in Paris.
Hola, mi nombre es Marcela Castro; soy médica de urgencias y como consecuencia de mi trabajo, el estrés y mi ritmo de vida, por mucho tiempo sufrí de dolores en la espalda, hasta el punto de llegar a no poder dormir o trabajar cómodamente. La verdad no creía en los quiroprácticos, pero me documenté acerca de esta disciplina, de sus beneficios y técnicas y no me arrepiento de esta decisión. Con los ajustes, los dolores en mi espalda y cuello disminuyeron mucho; puedo dormir mejor y, además, aprendí técnicas muy útiles para mejorar mi postura que, incluso, me sirvieron para disminuir la frecuencia de las crisis de migraña. Recomiendo 100% esta práctica. Se nota el profesionalismo y dedicación del doctor Houard.
Mi nombre es Fabrice Charrassier, tengo 32 años, soy ingeniero mecánico, gerente de una empresa de consultoría y representación industrial. Luego de un accidente doméstico, estuve durante dos años con un fuerte dolor en la espalda. Consulté a varios médicos que me ordenaron sesiones de fisioterapia, pero sin diagnosticarme o decirme qué tenía en realidad. Mi situación empeoraba con el tiempo y llegué a un punto en el que casi no podía caminar y el simple hecho de moverme para sentarme o acostarme era terriblemente doloroso. Finalmente, encontré un especialista de la columna que me diagnosticó una doble hernia discal. Él me aconsejó consultar un quiropráctico antes de pensar en cualquier cirugía.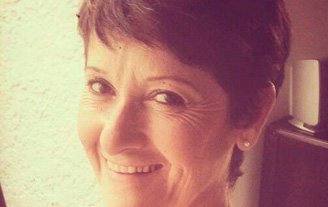 Soy ama de casa de 61 años de edad, madre de dos hijas, sobreviviente de un cáncer de ovario grado 4. Hace aproximadamente unos 15 años vengo sufriendo de un problema en la rodilla izquierda, el cual me ha ocasionado muchas caídas. Entre las más graves, el haberme rodado por unas escalas. Después de un accidente automovilístico quedé con unos dolores de cadera y hernias en las cervicales que me ocasionaron calambres en la mano izquierda que me impedían dormir acostada a pesar de los múltiples analgésicos que me recetaban. Dada mi situación busqué aliviar mis dolores por medio de fisioterapias, acupuntura y mi deporte de la natación, pero no encontré los resultados deseados.